Hong Kong and China Visa application
Hong Kong and China Visa application
Non-Hong Kong residents is required a working visa. And application process in Hong Kong is relative straight forward if you have good knowledge of the flow and correct documentation prepared. And our professional team can help our partner doing her visa application smoothly in Hong Kong.
And China also offer Working Visa (Z Visa) to allow foreign obtain her employment in China. Successful holder of Z Visa need to enter China within 90 days after visa granted. Using our service will allow you to get your Z Visa fast and smoothly and allow your employment can be commence on time.
Benefit of have working visa in Hong Kong
Not against of HK legislation
A temporary HKID is granted
Entitle to join Mandatory Provident Fund Scheme
Personal bank account opening in Hong Kong.
Application to change the nationality to Hong Kong after stay in Hong Kong for 7 years. But client have to proof she have proof most of her time is stay in Hong Kong or she have treated Hong Kong as her living country such as she rent or buy a premise in Hong Kong and move all her family member to Hong Kong.
Procedure of application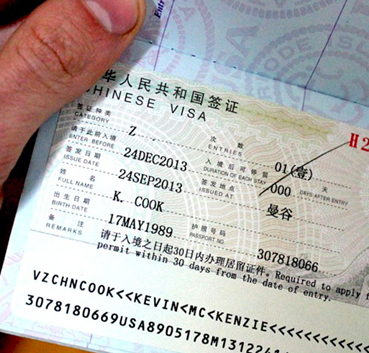 WHAT WE CAN HELP
Contact us for prelimary advice
Prepare necessary document and submit to Immigration
Wait for further queries from Immigration and application result
Result from immigration on acceptance or reject of applicatio
Applicant
Valid Passport copy with photo

Recent Photo

Hong Kong Identity Card (If any)

Academic certificate and record or support letter from the degree awarding

Academic qualification and relevant working experience

Proof of applicants overseas residence such as copy of official documents showing the applicants condition of stay and limit of stay endorsed by overseas authroities.
Employing company
Employment Contract

Business Certificate

Proof of financial standing

Document with details of company background

Details business plan
Accompany Dependant
Valid Passport copy with photo

Recent Photo

Evidence to proof the relationship with applicant e.g. family photo, family letter with envelopes, census record book, etc
BENEFIT OF APPLYING PRC WORKING VISA
Allow multi entries to China in 3 to 6 months
Officially work in China and live for long time
Cheaper than apply single entries (travel visa) for every single travel to China
Save time for application while once off application via variance application of travel visa